Hello!
After hearing of a few others' experiences capturing Instagram discussed on the last Community Call, I attempted the rather ambitious task of capturing the Frick Collection's Instagram account, dating all the way to 2013 (!) using the ArchiveWeb.page Desktop App and Autopilot.
It worked rather well for the most part! However, a little over halfway through the task (around 3 hours total) as each post was successively displayed on the screen, posts began to show up as gray boxes, as seen here: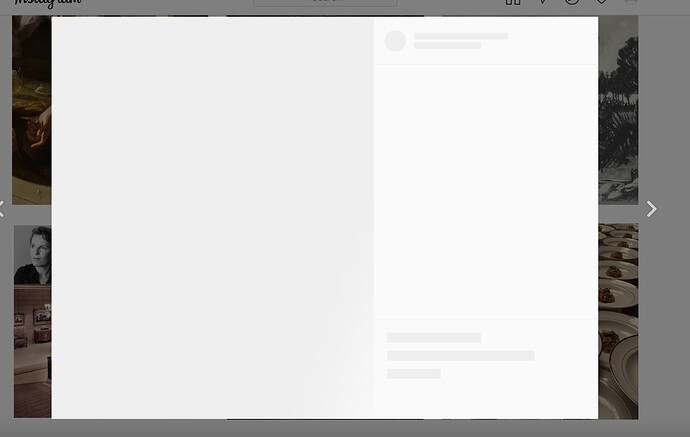 I left the autopilot task to finish, but in the replay view they are appearing thusly as well.
Wondering if anyone has had any similar experiences or advice. I imagine the best method of ensuring capture may be to do it manually (as a few people mentioned on the call) but it's of course a rather large account at about 2400 posts. Curious to hear about others' experience in this situation, or similar.
Thanks for reading.
Jack Patterson
Web Archives Technician
NYARC